BLOG ARCHIVE
CATEGORIES
The Start of Techno Diamonds
I just finished drawing out my next painting! Here's a detail of one of the patterns. Stay tuned!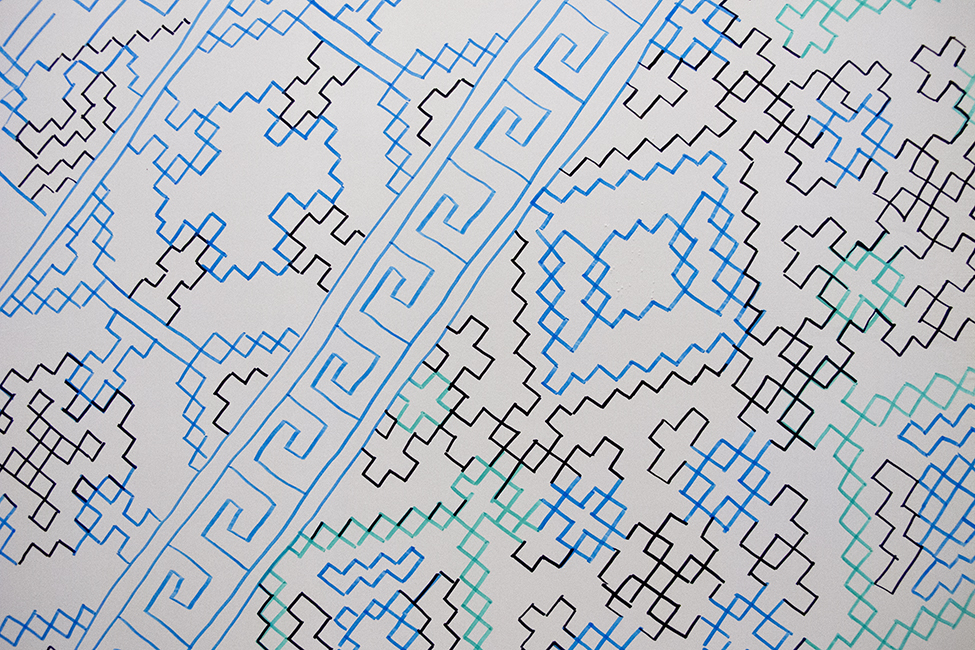 Afghan Blanket Heaven
As a person without a car, I rarely have the opportunity to take advantage of the thrift stores around me.
On the way home from my residency at the Georgia College Museum, I held onto my rental car for an extra day to explore every (literally EVERY) thrift store on the way. After 10 hours and 20+ stores, I picked up these amazing blankets, sheets, and tapestries!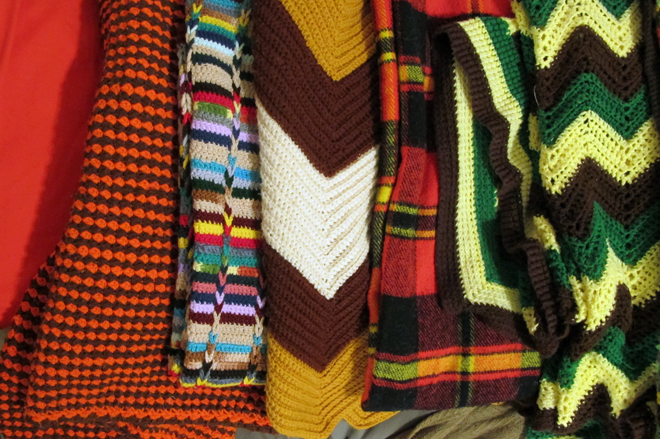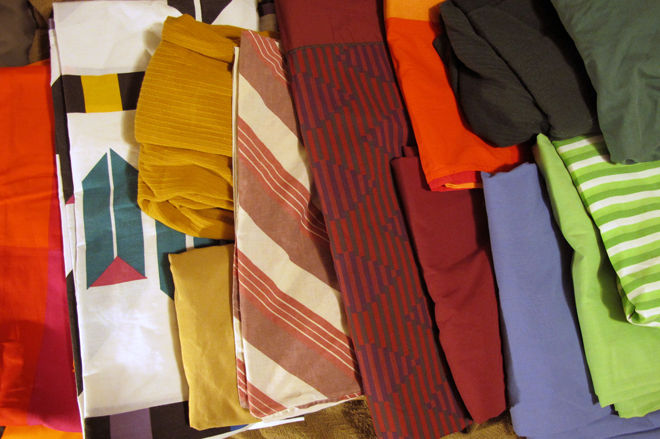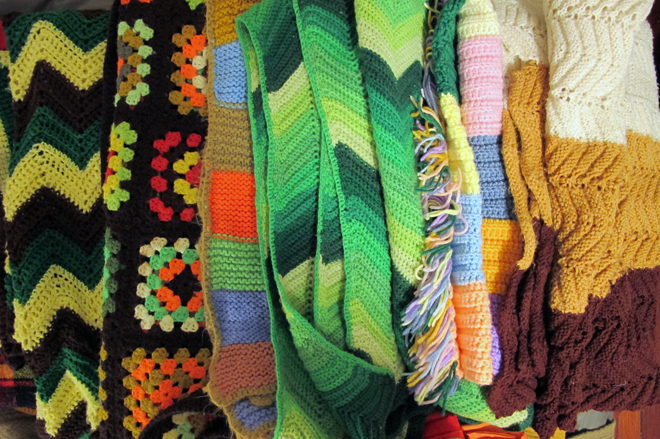 Solo exhibition at the Georgia College Museum
On view: October 2 – December 13, 2013
"Karen Ann Myers' paintings explore the challenges of contemporary femininity by presenting slender and youthful beauties lounging about in well-decorated bedrooms." said exhibition curator Shannon Morris. "Their idealism is enforced by her beautiful and precise rendering style that allows the viewer to peer into the dream-like worlds of these subjects, whose bodies are perfectly posed within physical spaces that are designed by the artist's imagination. Reinforcing the idea of perfection and its demands upon young females, the subjects' bedrooms are appropriately embellished with carefully curated patterns, complimentary colors and minimal furnishings."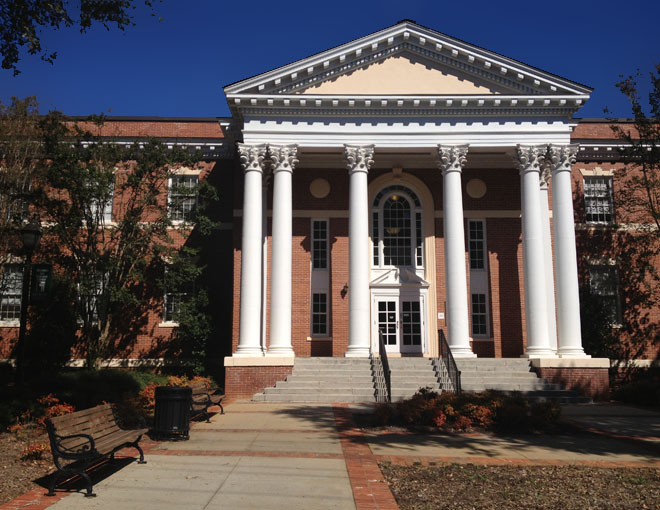 Timecards for Striped Diamonds II
I love tracking my hours for each painting with my new time recorder. Below are the time sheets for Striped Diamonds II, which took 235 hours to paint!