BLOG ARCHIVE
CATEGORIES
Featured on BURNAWAY, "Psyche in the Bedroom"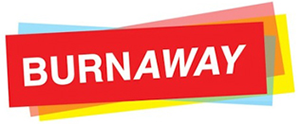 Super excited to be featured on BURNAWAY.org today!
"The bedroom is a hallowed, shrine-like environment for the women in Karen Ann Myers's work. These paintings and prints, on view in her show In Her Bedroom, at Georgia College Museum in Milledgeville through December 13, convey intimate, vulnerable moments of young models against highly textured, detailed backgrounds of bedding, wallpaper, and everyday objects. Candy-bright quilts and wallpaper seem to vibrate behind young models like auras—extensions of the women themselves.­"
Words by: Ivy Williams, Contributing Writer, Burnaway
Palettes for Techno Diamonds
Below are four of the palettes used during the creation of Techno Diamonds. To learn more about the significance of my palettes, click HERE. 
Techno Diamonds in Progress
Making slow and steady progress on Techno Diamonds, oil on panel, 48″ x 60″. Below are some process photos. So many little squares!!! 
Photoshoots in the Bedroom
My bedroom, and more specifically my bed, has always been an important physical and psychological space. It's interesting to note that the women in my paintings are not in their own bedrooms, but are actually posed in my bed. The rooms in my paintings do not exist but are fantasies of rooms that function as metaphors for an interior life. I design compositions by collaging different source materials together to create many combinations of bedrooms that hold objects that are significant to me or are part of a larger narrative.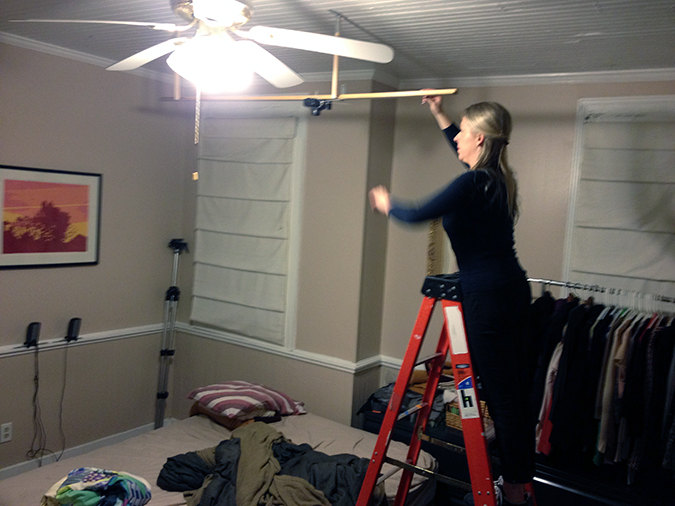 I've rigged up a system above my bed that allows me to photograph my friends who model for me. My camera is zip-tied to a 8ft strip of pine. While standing on a ladder, I slide the camera to me and press the shutter. The camera is set up on a timer, which gives me 10 secs to position the frame perfectly above the model. The camera takes 10 photographs each time I press the shutter. At least 2,000 photographs are taken during each photoshoot. A single painting may use up to 50 photographs for reference.