CATEGORIES
Radiating Diamonds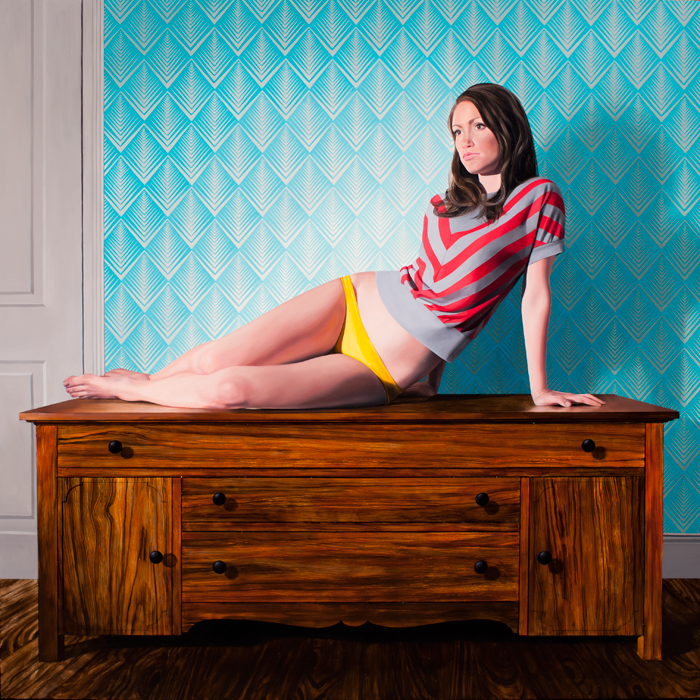 Below are a few details of the finished painting featured above.
Radiating Diamonds
oil on canvas
36″ X 36″
For process photos, click here and here.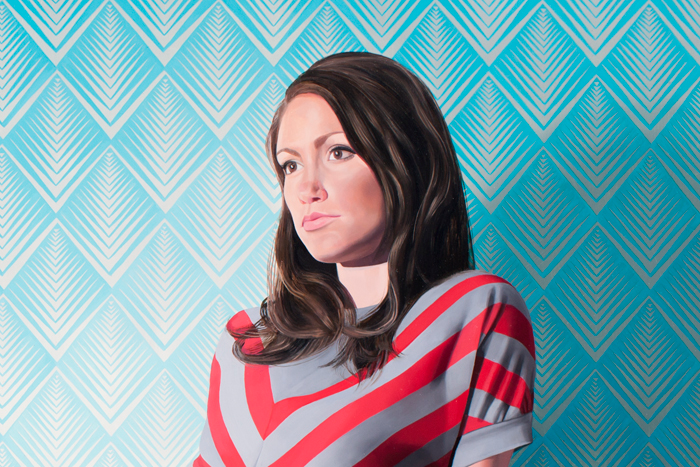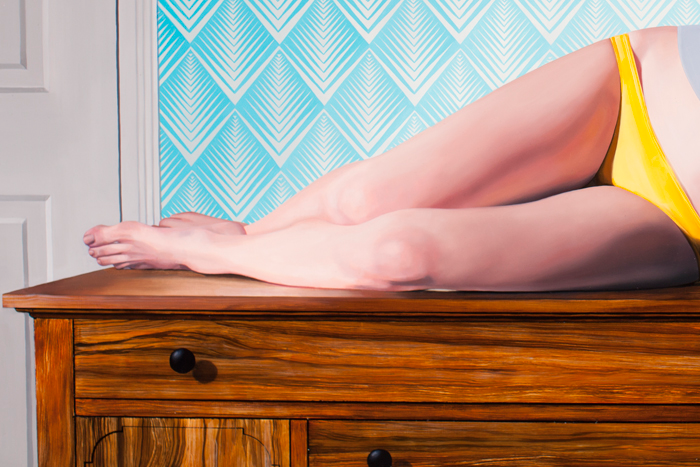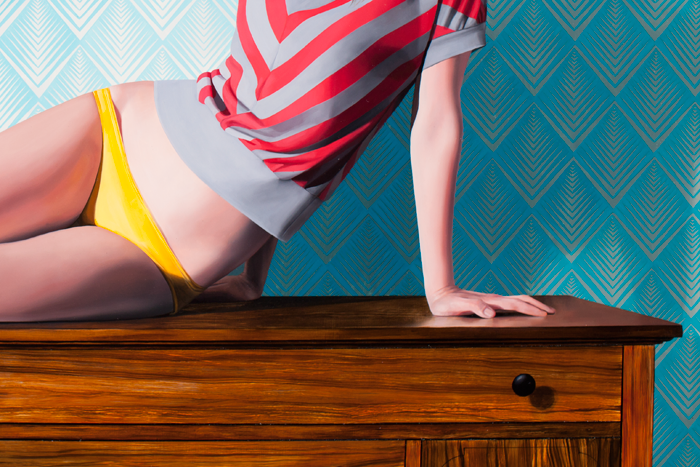 I ♥ Michigan – FINISHED!
For the group exhibition, Evolution, currently on view at Robert Lange Studios, I was asked to find a piece of art from my childhood and create a new painting referencing the older work. Here's the finished painting and the graphite drawing (created at age eight) that inspired it!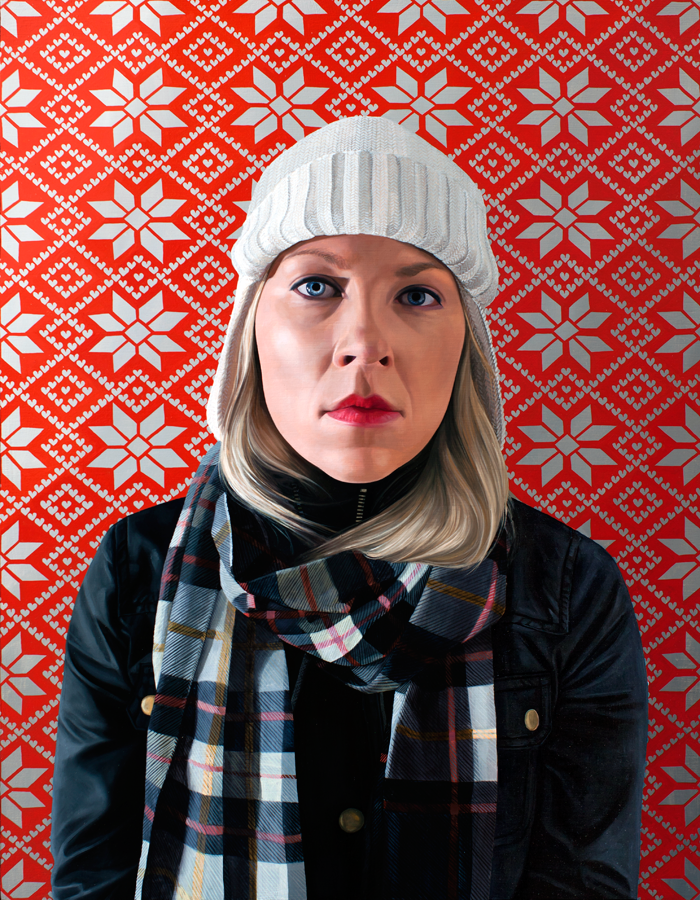 Click on the thumbnails for details. For the story and documentation of the process, visit http://karenannmyers.com/i-♥-michigan/
Rainbows & Diamonds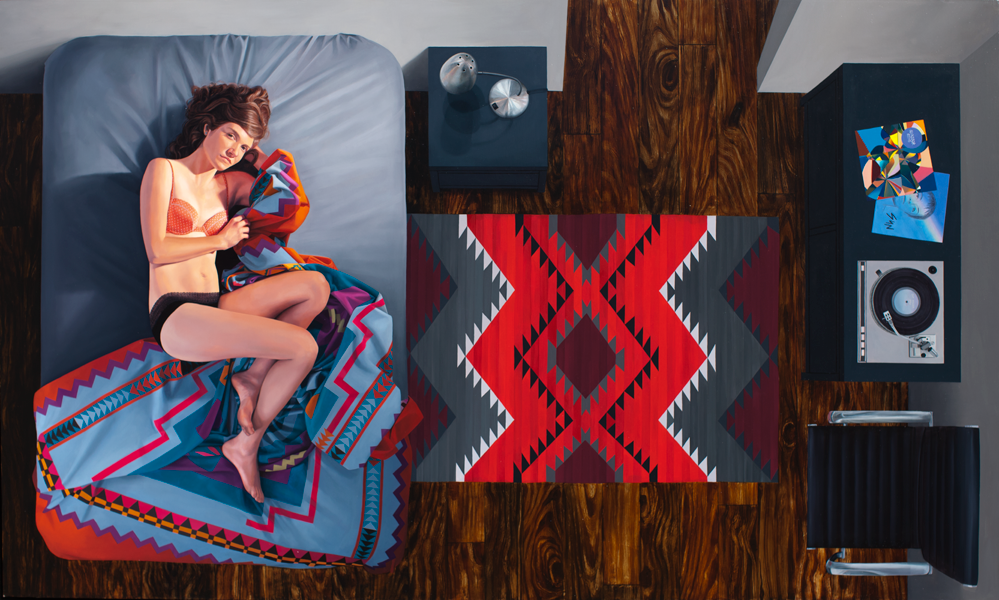 Below are a few details of the finished painting featured above.
Diamonds and Rainbows
oil on canvas
60″ X 30″
For process photos, click here.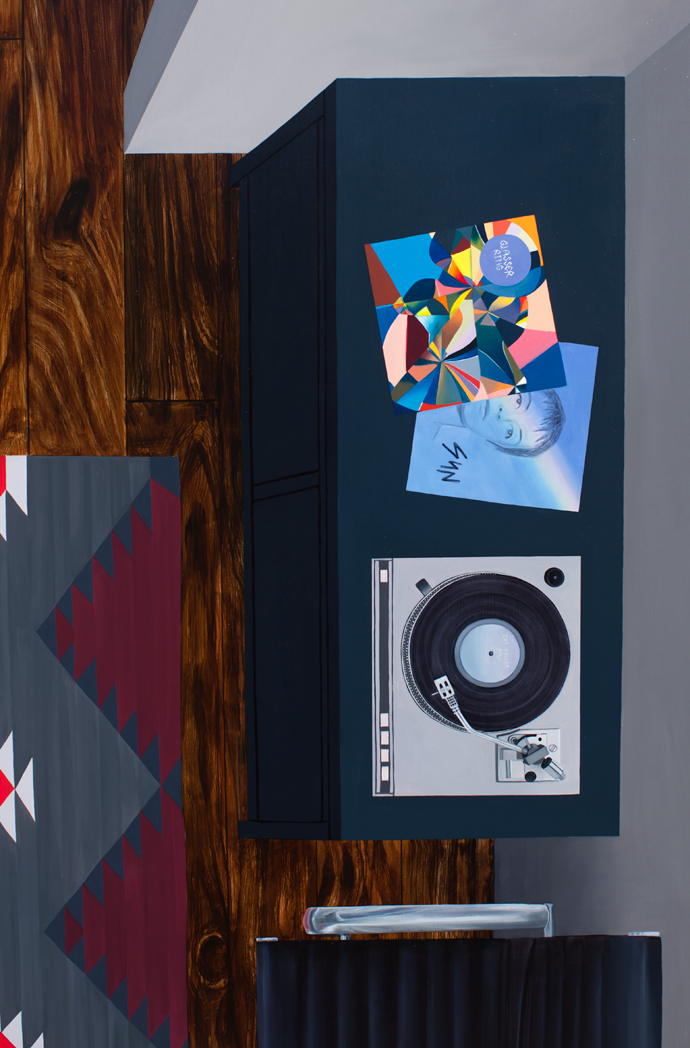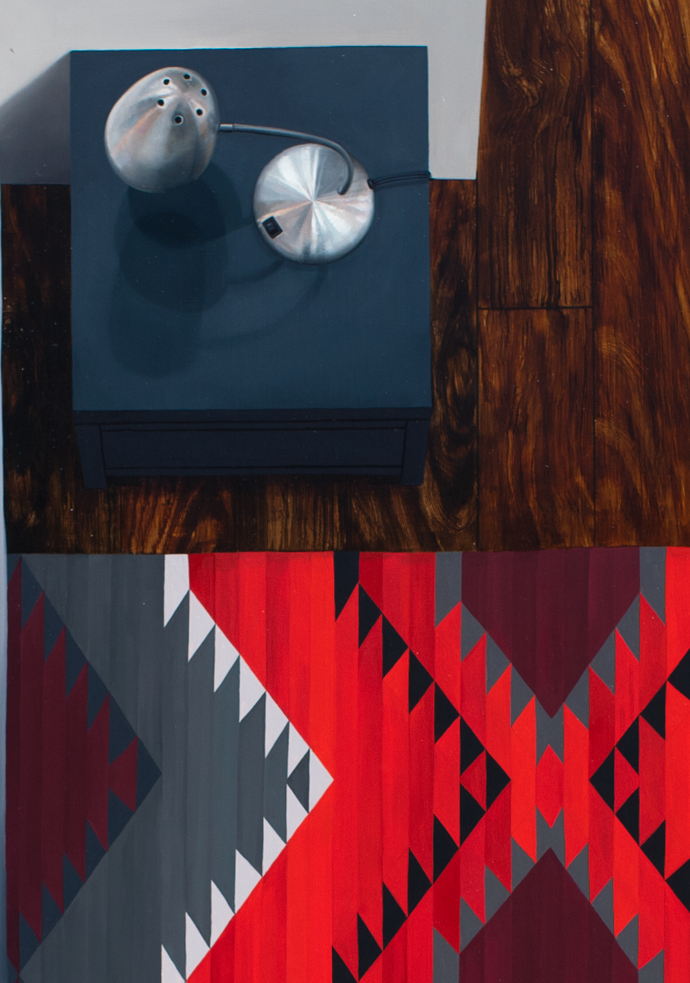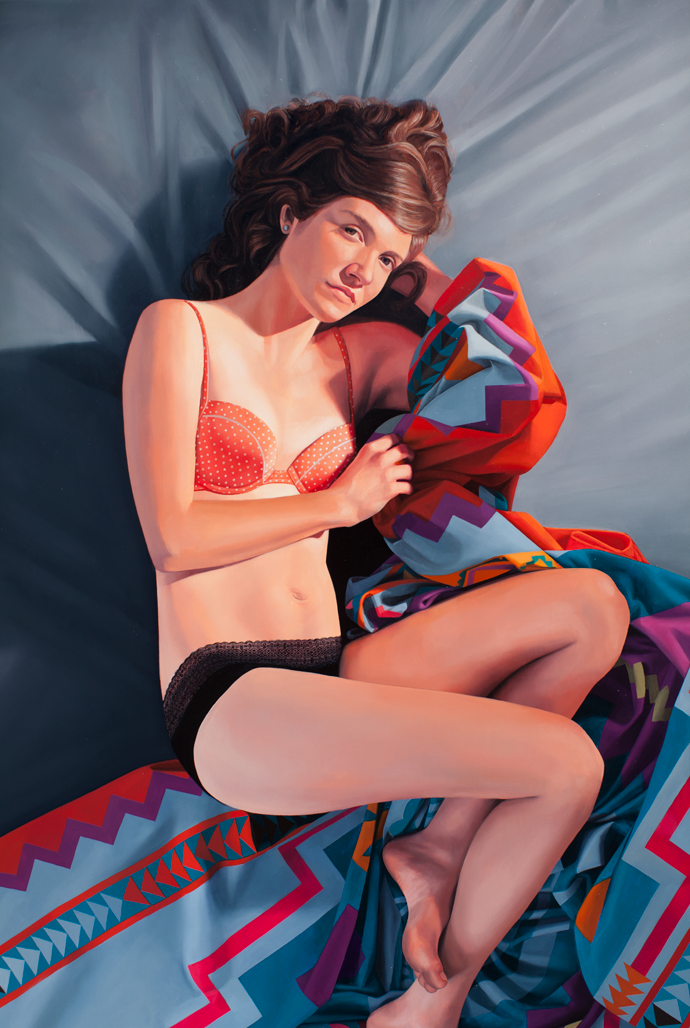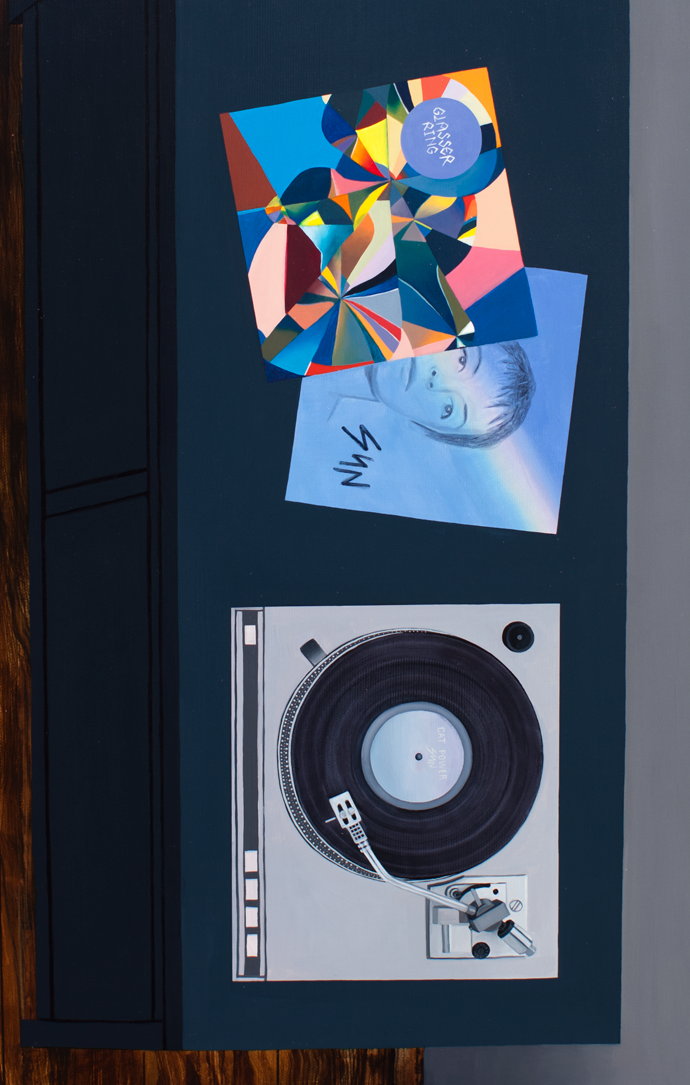 I ♥ Michigan
When I began painting seriously, I focused mostly on self-portraiture. For the last 10 years, as a practicing artist, I have completed a self-portrait every year. These portraits are my version of a written diary. They mark a specific period in my life. They document what I was wearing, thinking, surrounding myself with, etc.
For the group show Evolution, I chose to re-visit a childhood drawing made when I was in 2nd grade. It commemorates winter in Grand Rapids, MI, where I spent the first 18 years of my life. In the 2013 painting, I pose with my beloved winter apparel (items that sadly do not get much use in my current sub-tropical home). The background pattern is a traditional Nordic design, celebrating my Finnish heritage.
The below photographs document the painting in progress.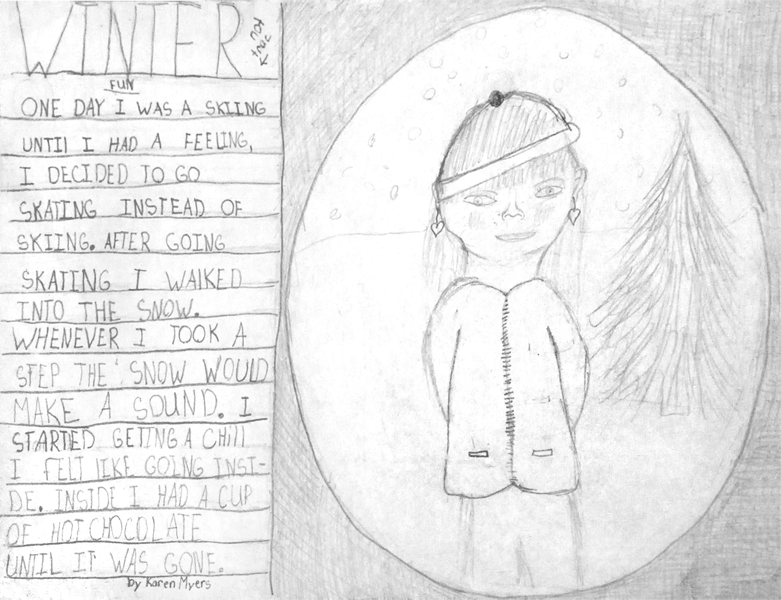 I ♥ Michigan
oil on panel
18″ x 24″
Evolution is a group show opening next month at Robert Lange Studios. The participating artists were asked to take a piece of art that they did at an early age and remake that piece in the artist's current style.
Diamond in the Rough
Honored to be on the cover of the Charleston City Paper with a great article inside!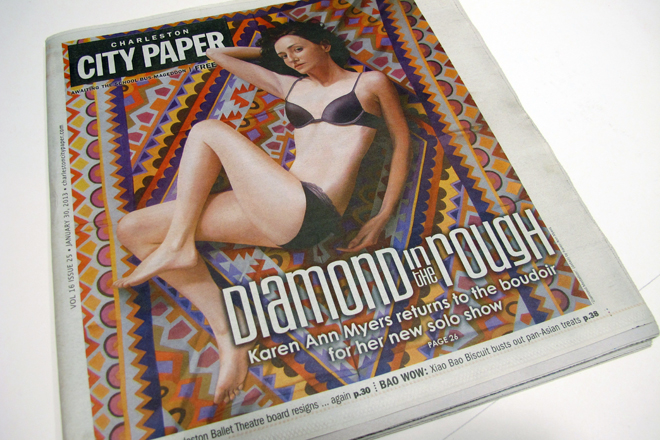 "Although Myers still paints a single self-portrait ever year "as documentation of growing and maturing," she now enlists friends as models to pose in her own bedroom. Her home studio on the Eastside is filled with aerial-view paintings of scantily clad, reclining girls wrapped in blankets or quilts, gazing out into space. Their surroundings are sparse, brightened by rugs, wallpaper, and bedding in clashing geometric prints. The women are often curled up into child-like poses, clutching their stomachs or their blankets in a protective way. There's an introspective, intimate feel to each piece, with a sexual undercurrent."
Words by: Erica Jackson Curran, Associate Editor, Charleston City Paper
Mouthful of Diamonds
It's hard to believe that after almost a year of hard work in the studio, Mouthful of Diamonds, my first solo exhibition at Robert Lange Studios, opens today. "Mouthful of Diamonds is a dramatic and engaging series of paintings that explore how geometric patterning can relate to the posing of figures within an intimate setting like the bedroom", says gallery owner Megan Lange. "Myer's unique and often meticulous painting style captures the smallest details, including individual patterns within larger patterns, creating a backdrop for the stripped-down model to interact with the space, resulting in a complex narrative."
Here's a preview of some of the paintings in the exhibition! I am also exhibiting my serigraphs alongside the paintings.
Diamonds on Paper
I love printmaking – all kinds (except for lithography!). The clarity and power of graphic work is something that I love to see in paintings (i.e. David Hockney's 1960's paintings).
I tend to go back and forth between painting and printmaking – they inform each other. I enjoy the change of pace, process and issues when crossing over into another medium. I bring what I learn in printmaking into my paintings.
For the last few years, screen printing has been my printmaking medium of choice. It has been a perfect medium for designing my own wall papers and exploring color interactions. I just finished printing my newest grouping of screen prints. For process photos, click here.
Each piece is 20″ x 26″, hand pulled on Canson Mi-Teintes. Be sure to look at the detail images for a surprise!
140 radiating diamonds
I have been painting these radiating diamonds for 6 days now!!!! Each diamond takes 20 – 40 minutes (depending on how many light transitions go through it). There are about 140 diamonds = around 3,500 minutes…60 hours later…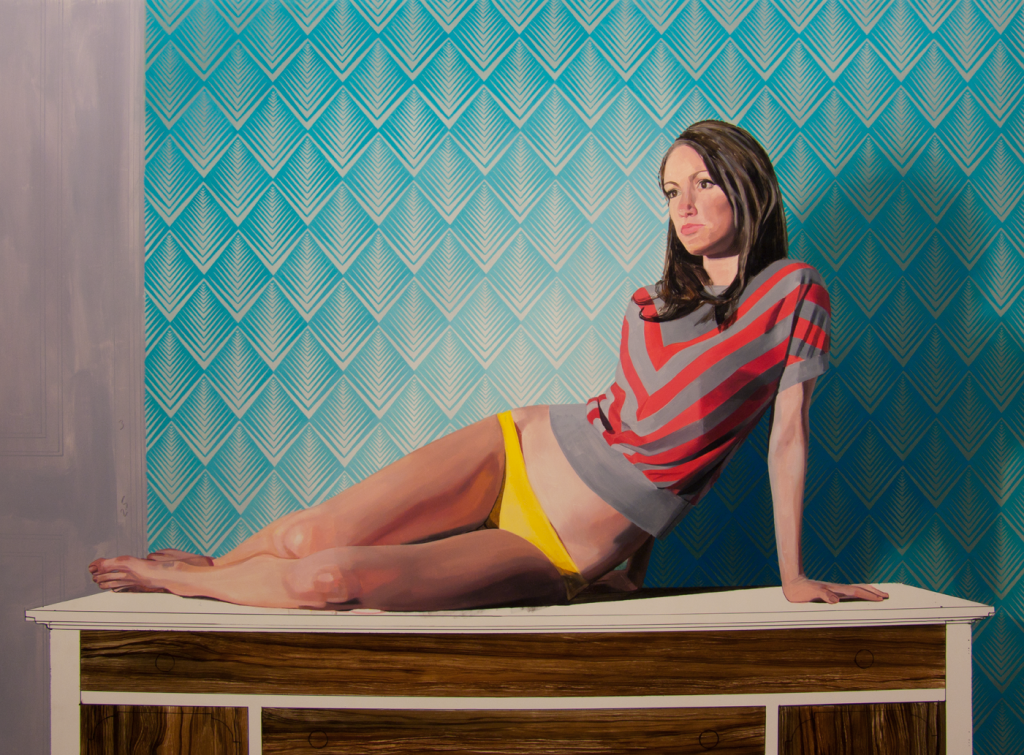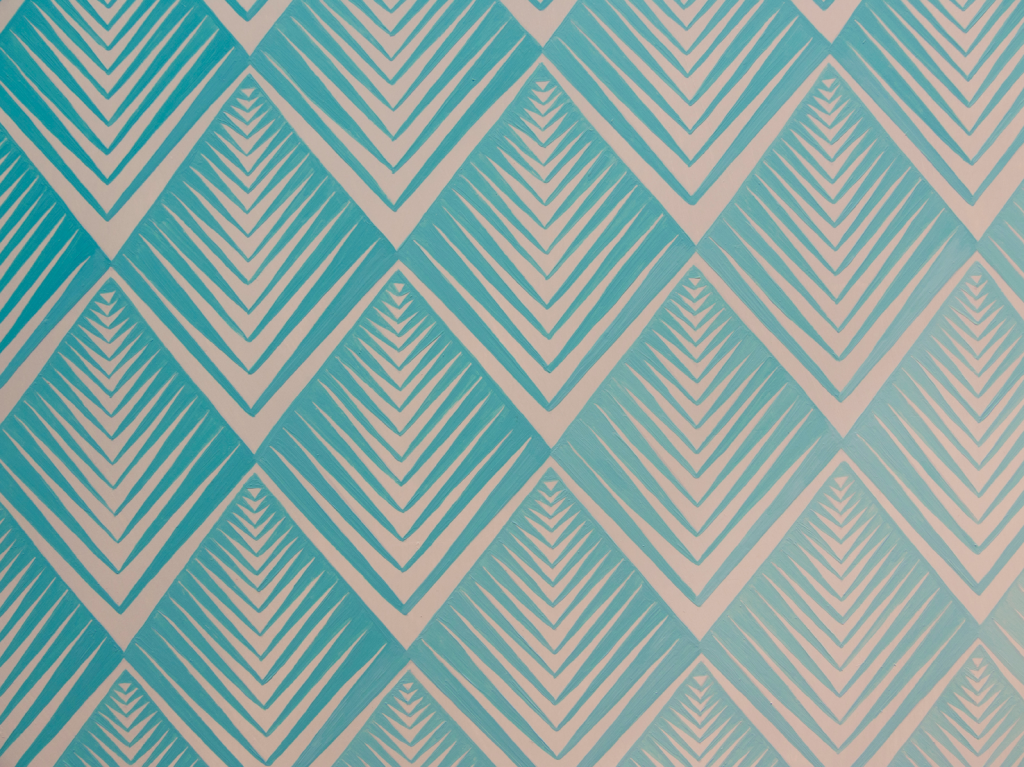 Intimate Patterns
I'm super excited to have a solo exhibition at the Betty Foy Sanders Department of Art! The exhibition opened on January 14 and will remain on display through February 24 in the University Gallery at the Center for Art & Theatre, Georgia Southern University. Entitled Intimate Patterns, the exhibition examines the psychological complexity of women through intimate observations of the bedroom.
"Myers is fast gaining the reputation for being one of the great emerging painters in the United States and we are extremely fortunate to present this exhibition," said Marc Mitchell, Gallery Director for the Department. "While many of the images are very provocative, Myers is concerned with issues that extend far beyond seduction. Her paintings tackle topics facing contemporary females, such as the cult of beauty in mass media, personal and professional independence, and vulnerability."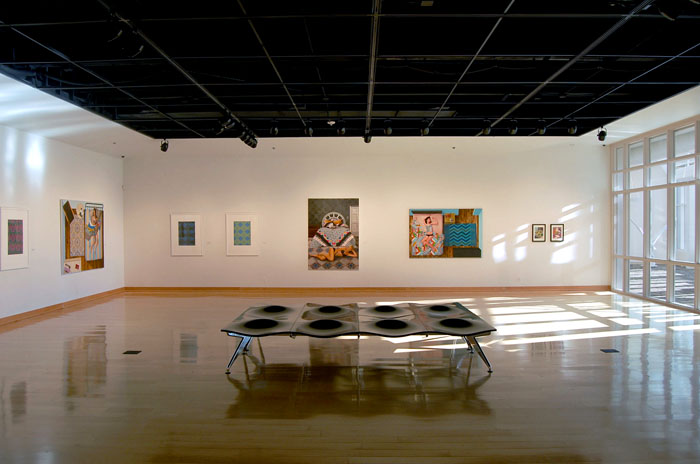 "Femininity is both the condition and the effect." -­‐Griselda Pollock
Modernity and the Spaces of Femininity
Throughout the history of art, the use of the female form has been both a cornerstone and a controversy. In fact, one could argue that no other subject was a topic of more debate in the critical discourse of late twentieth century art history. While the canon of art history has long celebrated particular convictions and traditions championed by male artists, these conventions have slowly shifted over time. Beginning in the 1960's, the expansion of both social and gender norms in American culture led to new artistic expressions of sexuality and identity.
At first, the work of Karen Ann Myers might be read as an ironic reflection of the "male gaze." However, upon closer viewing, it becomes apparent that Myers' work is a thoughtful meditation on how female sexuality and material consumption continues to be negotiated by the mass media. Myers' intricate imagery reflects a variegated response to the daily bombardment of cultural messages received by female American consumers; her paintings react with a sometimes uneasy balance of embrace and rejection. In this respect, her pictures can simultaneously appear to glamorize and critique luxurious textiles that must be procured at a home décor boutique, or a popular magazine's idea of beauty.
Almost all of the spaces highlighted in Myers' paintings are domestic—in particular, the bedroom. While female artists have regularly painted domestic environments, Myers uses this frame to explore notions of social space by manipulating perspective and proximity. In her essay Modernity and the Spaces of Femininity, Griselda Pollock discusses relationships between objects and pictorial space: "Space is represented according to the way it is experienced by a combination of touch, texture, as well as sight." Myers' paintings highlight the connection between what is seen and what is felt by transforming an image into a tactile experience for the viewer.
Myers' work has also been referred to as "cinematic" since she routinely creates a voyeuristic atmosphere. She utilizes her environments and subjects to structure mini-­‐ narratives from life, including her own personal experiences. In this sense her work might be seen as providing documentary evidence. Yet far from being neutral or objective, Myers' paintings impose a high degree of structure on reality—her work might be more appropriately termed "hyperrealist".
While societal norms may always be in flux, there are many aspects of culture that continue to remain constant. It is important for artists like Myers to continue to focus on issues facing contemporary American females, such as the cult of beauty perpetuated in mass media, professional and personal independence, sexuality, and vulnerability.
Words by: Marc Mitchell, Curator/Gallery Director