Kaleidoscope Patchwork Rug
Finished the rug for Kaleidoscope Patchwork Quilt #4!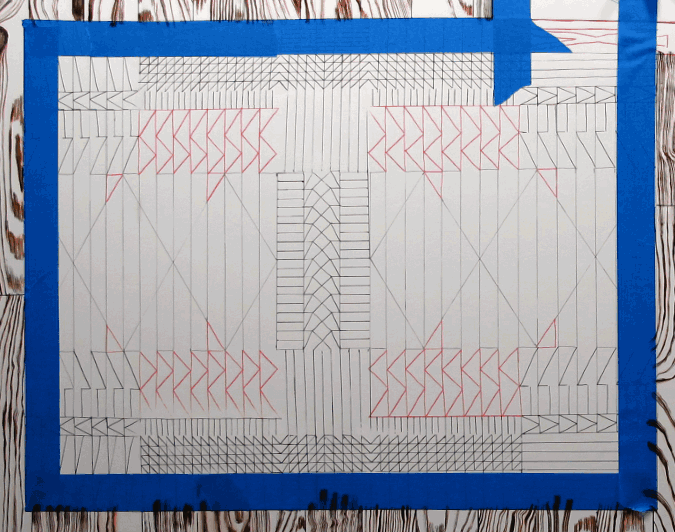 ARTFIELDS ARTWORK DROP-OFF
Today, I brought over 40 works of art (created by wonderfully talented Charleston artists) to Lake City, SC for Artfields! ArtFields is a first-of-its-kind, Epic Southern Artfest Competition and Celebration to be held in the historic community. The 10-day event (taking place April 19 -27) will feature over 400 visual artworks, live music, dancing, delicious Southern foods, and cash prizes totaling $100,000 that will be awarded to winning artists.
Thank you Redux Contemporary Art Center for being a drop-off location for Charleston artists to deliver their artwork! Special shout-out to Stacy Huggins, Beckie Dobbs and Joshua Breland.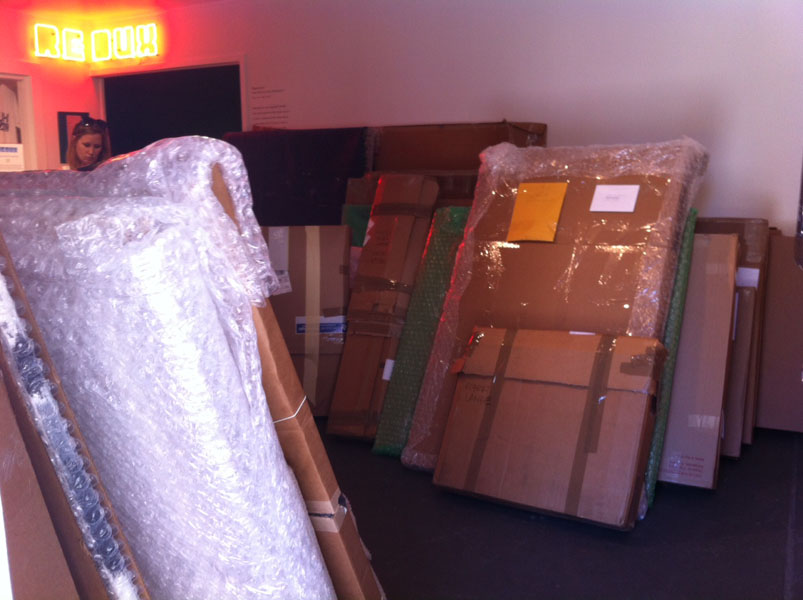 Thank you Tony Csavas for helping to load up the truck (and drive the truck)!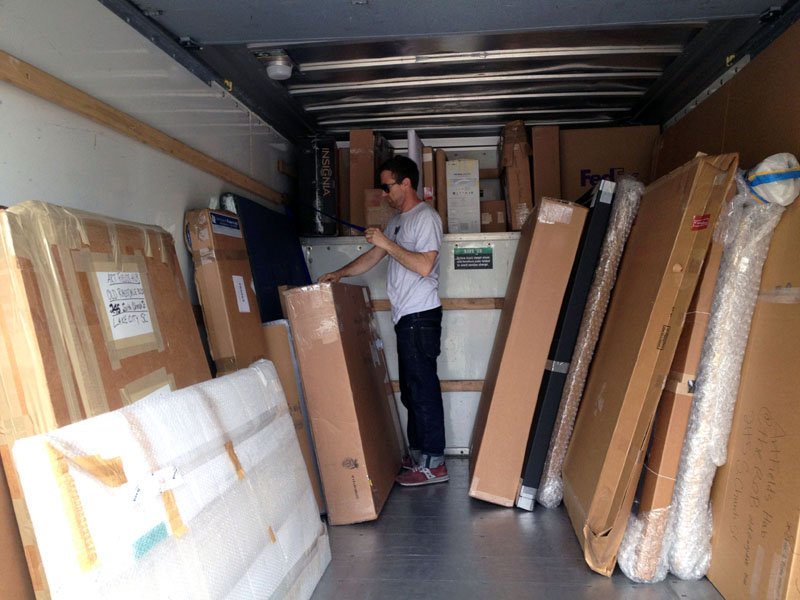 Thank you Erin Glaze Nathanson and Valerie Hammond for showing the way on a golf cart and helping to deliver each artwork to the appropriate venue!!!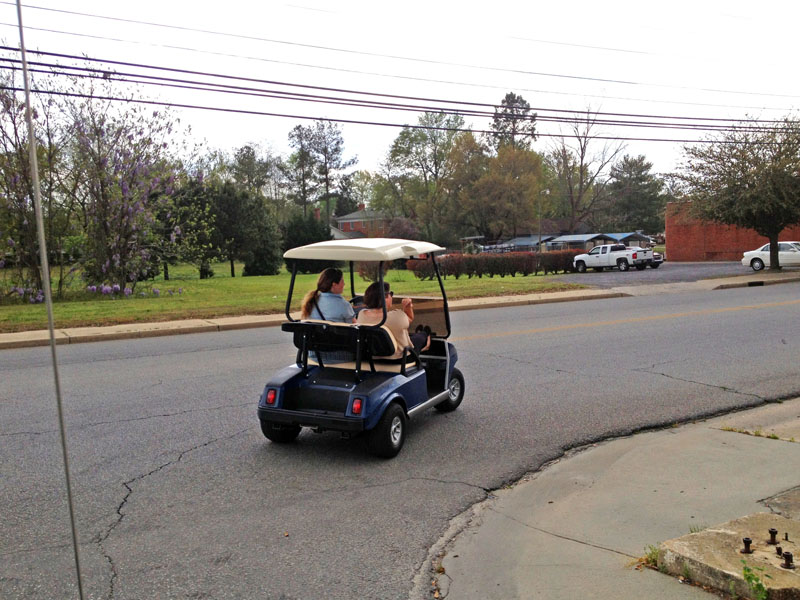 My love of organizing, sorting and problem solving was definitely fulfilled today!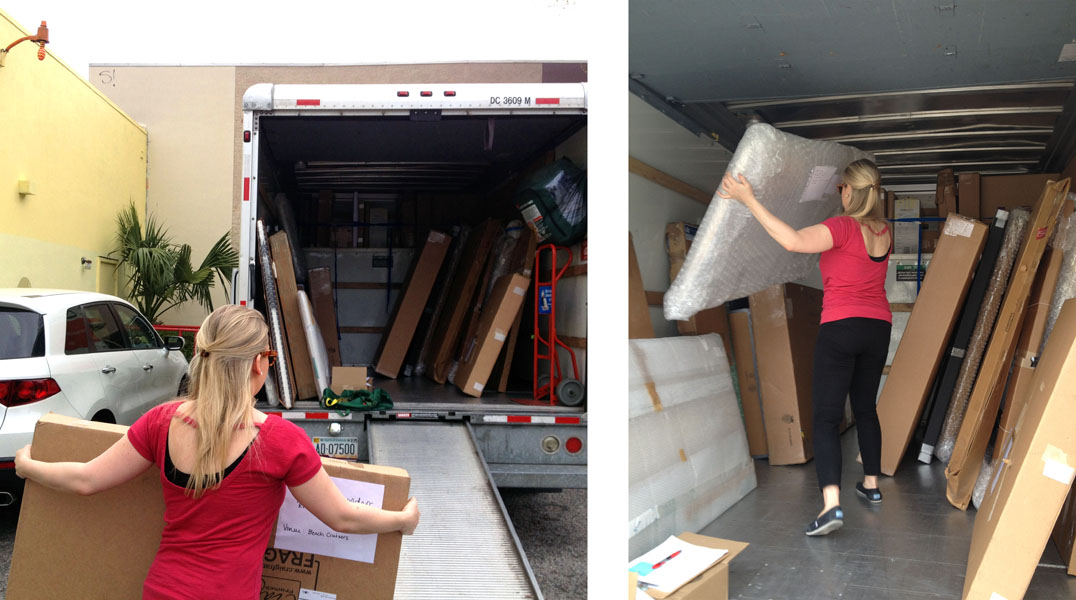 Kaleidoscope Patchwork Quilt #4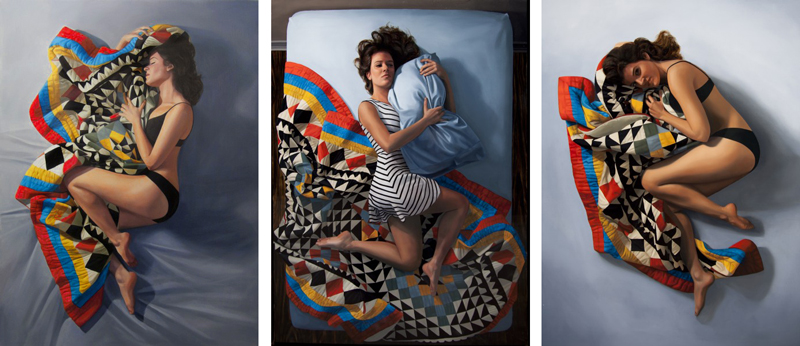 To date, I have made three paintings based on the Kaleidoscope Patchwork Quilt (#1-3 pictured above) and it is probably my favorite series. Therefore, I decided to make a larger painting (pictured below)! I'm only a couple weeks into the painting, but the photographs below document the process so far. Throughout the painting, I've sprinkled objects that are currently important to me or have some significance.
LAVO frame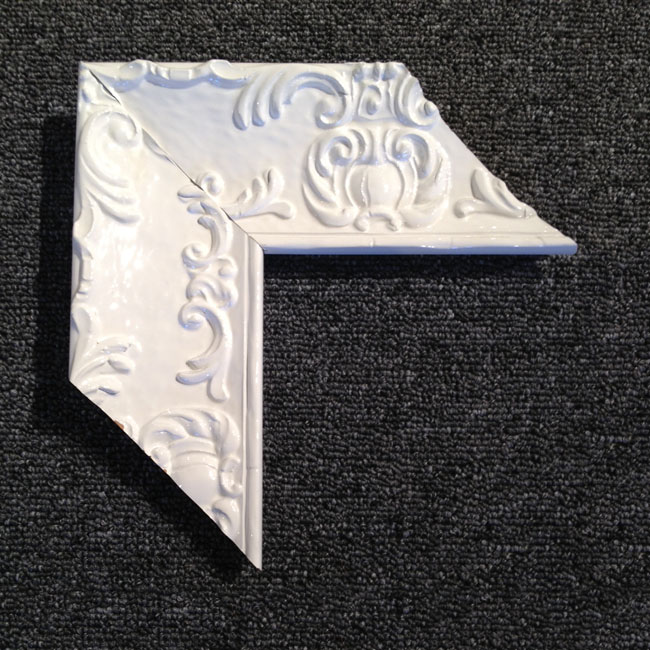 I moved to Charleston, SC from Boston, MA about five years ago. Right away, I visited Artizom Frame Gallery on East Bay and fell in love with their LAVO frame. It was perfectly gaudy and appropriate in my new Southern home. Finally, I've had the right pieces to be framed in this stock!
Pillow Talk with Charleston Magazine
Very excited to be featured in last month's Charleston Magazine! Click here to read the interview.