Geo Stripe is Finished!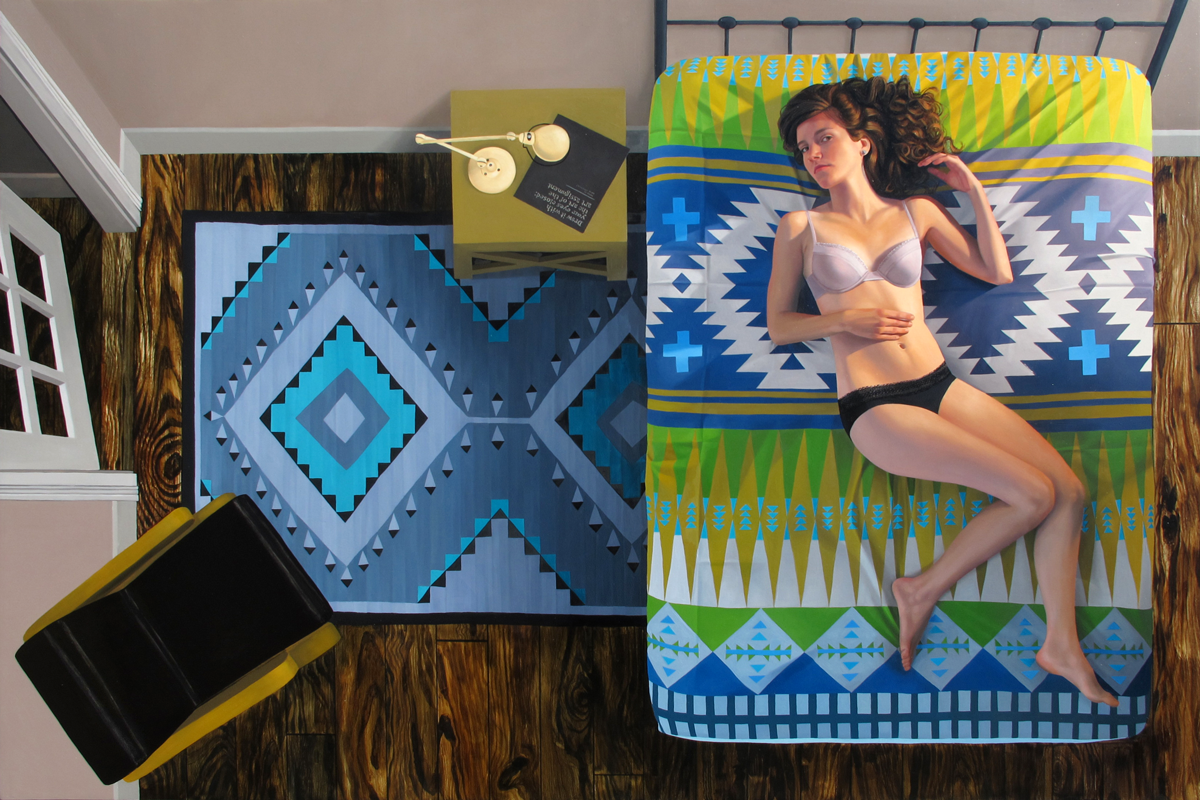 After many hours, Geo Stripe (36″ x 24″, oil on panel) is finished! In the painting, I've included Paper Monument's recent publication, entitled Draw It with Your Eyes Closed: the Art of the Art Assignment, which is currently on my nightstand. This book examines the complex and often unruly state of art education by focusing on the assignment. Bringing together hundreds of assignments, anti-assignments, and artworks from both teachers and students from a broad range of institutions, it simultaneously serves as an archive and an instigation, a teaching tool and a question mark, a critique and a tribute. It's a great read and a wonderful resource.
Here are the final process photos and a few detail images.
To view process photos from days 1 – 5, click here. To view process photos from days 6 – 8, click here.