GLOVEBOX Interview
Glovebox sat down with August Artist of the Month, Karen Ann Myers, to discuss Hitchcock, dream jobs, and how she constructs such beautiful patterns and interior spaces…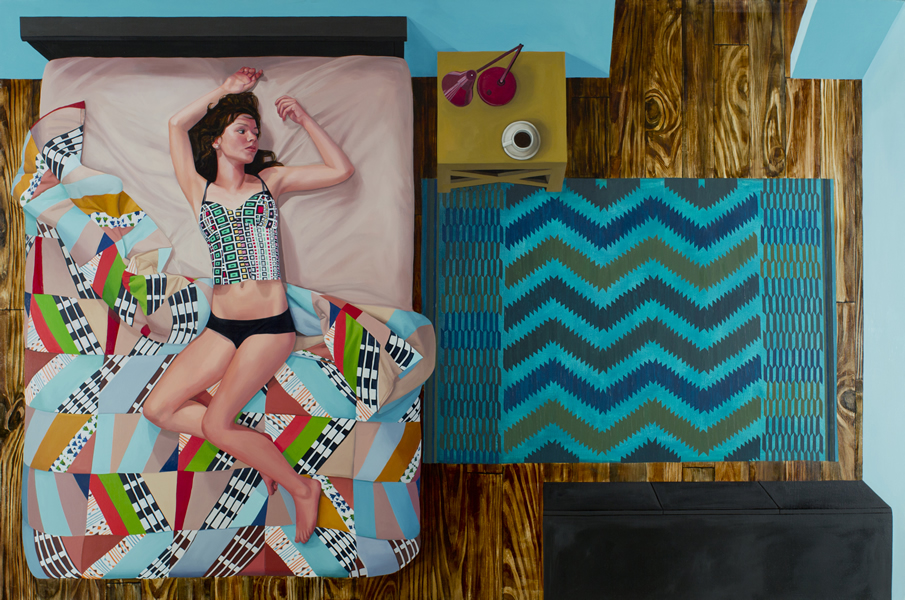 GB: You've studied in Boston, London and Michigan.  What brought you to South Carolina?
KAM: In 2008, I moved to Charleston, SC to take a dream job at Redux Contemporary Art Center, which is a nonprofit community art space that provides subsidized studio space to artists, offers hands-on art classes to aspiring artists, and introduces the community to contemporary visual artists in the gallery space.  As director there, it was a perfect combination of all my skill-sets, which include curating exhibitions, creating visual arts education programs and working to provide an environment for artists that is supportive and inspiring to practice. For my own artistic career, it has been incredibly important to be plugged into a community of artists. I've recently accepted a new position as Assistant Director at the Halsey Institute of Contemporary Art and have remained involved at Redux as a studio artist, which has allowed more time for painting.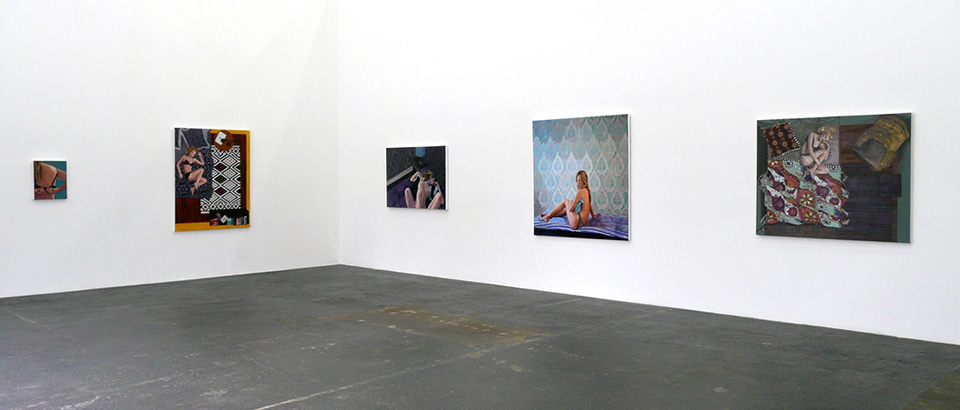 GB: Reading your blog, I picked up on how intricate your work can be – under-paintings, patterns, color tones – can you explain your painting technique?
KAM: All paintings begin as a line drawing, using opaque pigment markers, with the composition and details drawn out entirely. The line drawing serves as a map for the next step, where broader washes of thinned oil paint are applied to establish an overall sense of color and harmony using a paint-by-numbers approach. I paint indirectly, so the final painting is a result of many layers, where each layer is more intricate than the previous.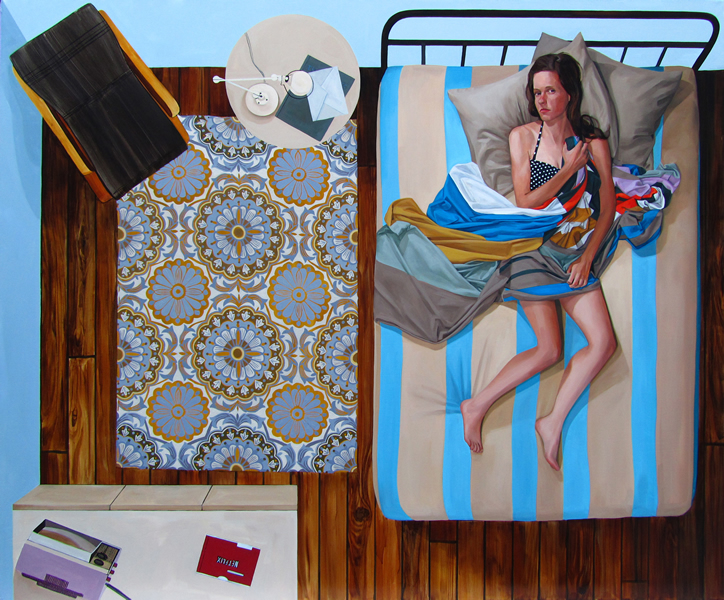 GB: A curator of Contemporary Art at the High Museum commented that you have a "Hitchcockian point of view."  How do you feel about voyeurism and what kinds of messages do you try to exude through this  "anxious, troubled" perspective?
KAM: The voyeuristic perspective is a bi-product from the formal considerations with regard to composition and what I see as a creative use of photo-reference, figuration and design. I don't really have an agenda for a specific meaning, but I do recognize that there's a richer psychological interpretation created by the aerial viewpoint. As far as voyeurism is concerned, much of visual art seems voyeuristic or is a voyeuristic perspective.  My paintings are about vulnerability, decoration, sensuality, and texture.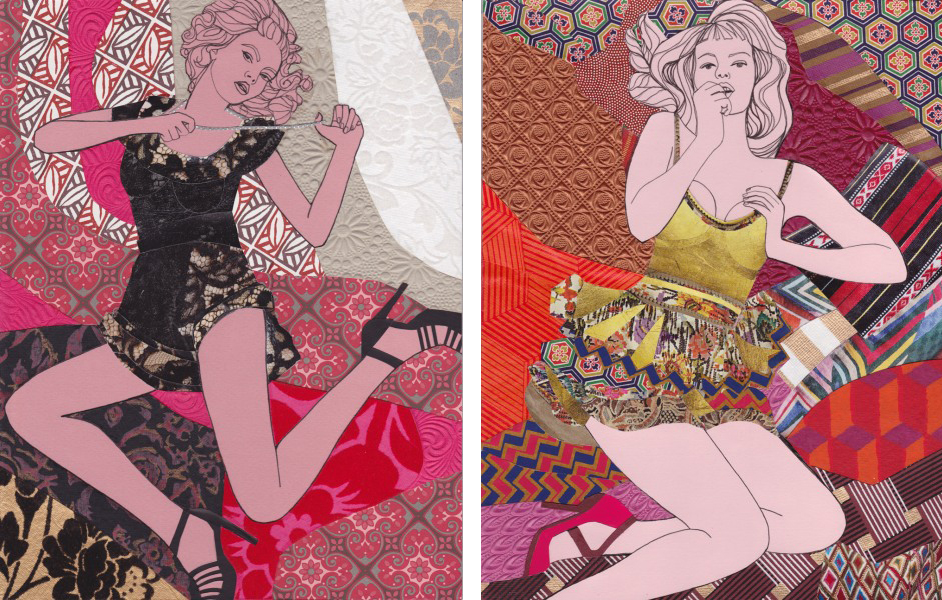 GB: Who are your models/inspiration for the female figures in your pieces?
KAM: The women in my paintings are women I know personally and I strive to represent some part of their personality. They are strong, beautiful, independent and complex. It's my job, as the artist, to capture their innate quality and translate it into a painting.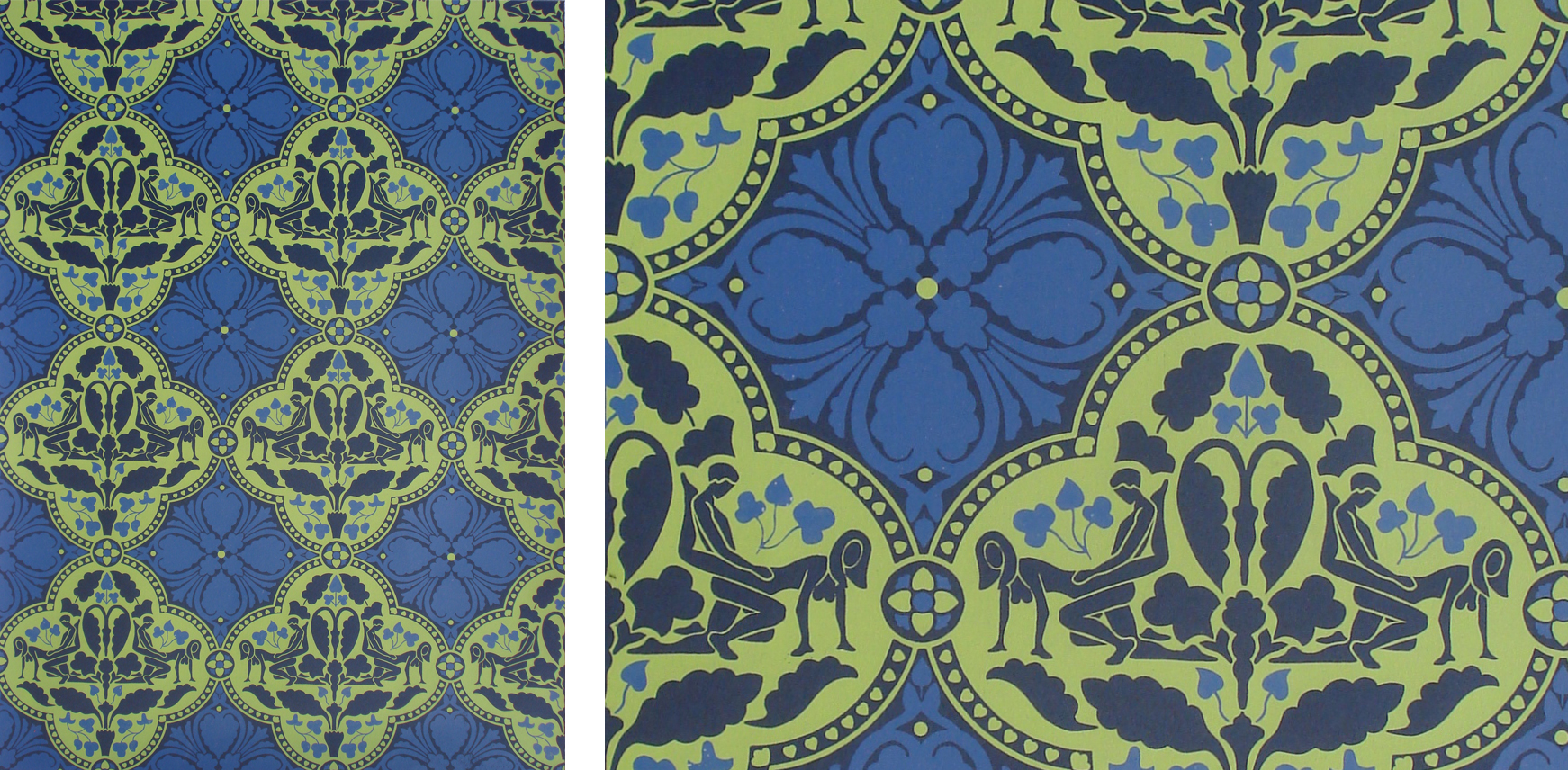 GB: What is the most intimate observation of your bedroom you are willing to divulge to Glovebox fans?
KAM: My bedroom, and more specifically my bed, has always been an important physical space, where I spend most of my time when home, reading, working, eating, etc. It's interesting to note that the women in my paintings were not photographed in their own bedrooms like most people think, but were actually photographed in my bed. I purchase bedding and other interior decorations that I like and after I have photographed the woman with the bedding, I return the bedding because do I really need to own 20 duvet covers? The rooms in my paintings do not exist and are fantasies of rooms I wish I had, where Photoshop is used to collage all my reference photographs together. I have the opportunity to create any combination of bedrooms that hold objects that are important to me or have some sort of significance.