I ♥ Michigan
When I began painting seriously, I focused mostly on self-portraiture. For the last 10 years, as a practicing artist, I have completed a self-portrait every year. These portraits are my version of a written diary. They mark a specific period in my life. They document what I was wearing, thinking, surrounding myself with, etc.
For the group show Evolution, I chose to re-visit a childhood drawing made when I was in 2nd grade. It commemorates winter in Grand Rapids, MI, where I spent the first 18 years of my life. In the 2013 painting, I pose with my beloved winter apparel (items that sadly do not get much use in my current sub-tropical home). The background pattern is a traditional Nordic design, celebrating my Finnish heritage.
The below photographs document the painting in progress.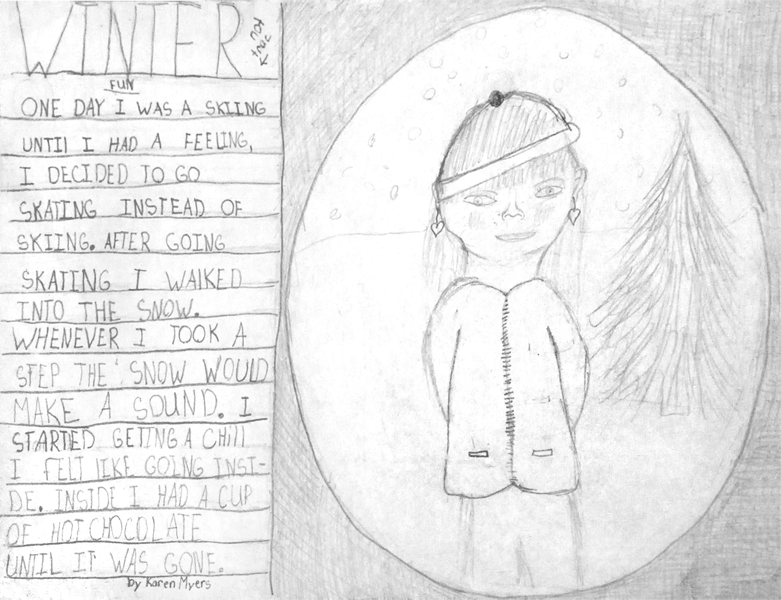 I ♥ Michigan
oil on panel
18″ x 24″
Evolution is a group show opening next month at Robert Lange Studios. The participating artists were asked to take a piece of art that they did at an early age and remake that piece in the artist's current style.