Screen Printing classes at Redux!
I'm really looking forward to my upcoming screen printing class at Redux Contemporary Art Center! It's hard to believe that I have been teaching screen printing classes at Redux since 2009. At a frequency of four classes per year, I'm almost at my 20th class!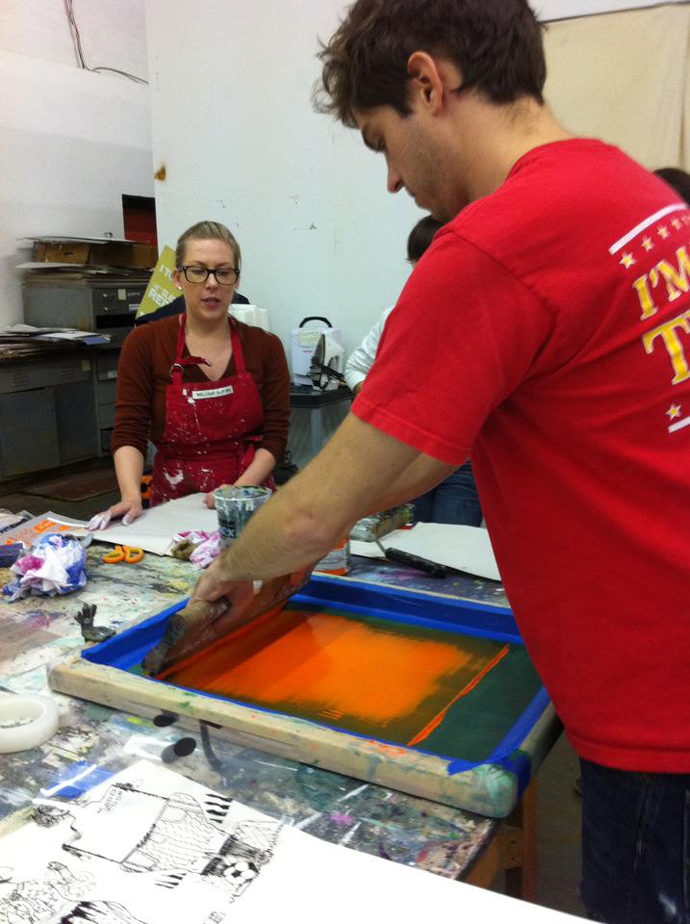 ONE-NIGHT SCREEN PRINTING WORKSHOP
When: Thursday, July 11 / 6 – 10 pm
Instructor: Karen Ann Myers
Location: Redux Contemporary Art Center
Cost: Member $80 / Non-member $100
Are you tired of seeing cool t-shirts/posters/stickers/ etc. and not knowing how to make them? Come learn the basics of screen-printing in one night. Students will learn how to emulsify screens, burn images, and print a one-color poster in four hours! No experience necessary, all materials are provided. Good time guaranteed!