Karen Ann Myers at Luis De Jesus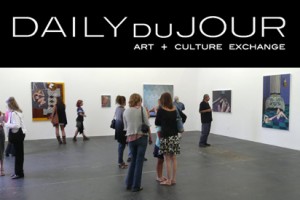 Luis De Jesus in Bergamot Station is currently showing a beautiful exhibition of paintings by Karen Ann Myers. In her artist statement, Myers says: I am exploring what it means to be a woman in today's society. While my solitary female figures are strong and confident in their sexuality, these paintings also offer a glimpse into the confusion and doubt felt by women in their moments alone.
Her paintings are a perfect blend of technique, color and emotional resonance. Be sure to stop by the gallery before the show ends on August 7.