Vintage Lathem Mechanical Time Recorder
I am obsessed with time. The biggest challenge I face in my studio has always been the issue of time. I want to do so many things, I have so many ideas, stuff I want to do in a day, in a lifetime! And I just feel like there isn't enough time.
Each week, I aim to work 40+ hours in my studio (on top of my other job as Associate Director at the Halsey Institute of Contemporary Art). I have always kept track of these hours in my head. Recently, I became interested in owning a punch clock, to more accurately record time spent in the studio. I just received a wonderful gift from my friend Jeffery Whittle; a vintage Lathem mechanical time recorder!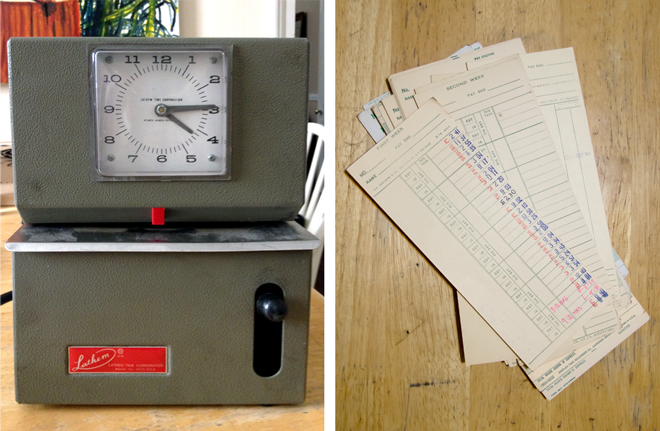 In addition to knowing how many hours I work in my studio, I'm also interested in truly knowing how long it takes me to make a painting. When the painting is finished, I plan to attach the time sheets to the painting, as a true record of the days/times the painting was created.
The punch clock is mounted at the entrance to my studio. I've had it for over two weeks and I find that I really enjoy clocking in and out as I work on Zig Zag Afghan and Triangle Rug. I am in control of my time!