BLOG ARCHIVE
CATEGORIES
Geo Stripe Painting Process
Due to a growing number of people interested in my process, I have decided to document every day of this painting's creation. Below are the first few days of work on Geo Stripe (oil on panel, 24″ x 36″)!
bye bye..again!
20 paintings are en route to Southeastern Louisiana University for the exhibition entitled, A Room of Her Own, on view October 4 – November 4!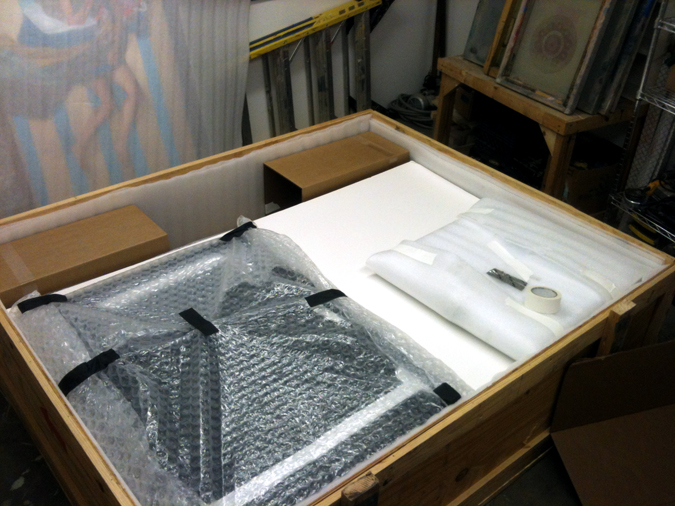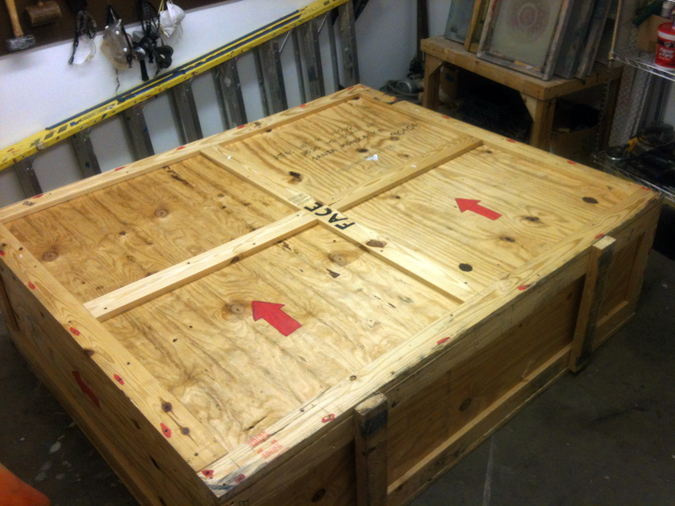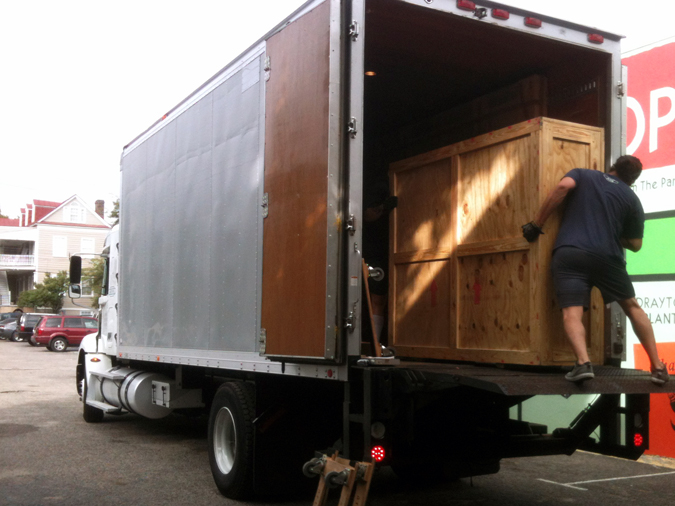 "Inside Outside" at the University of Georgia, Athens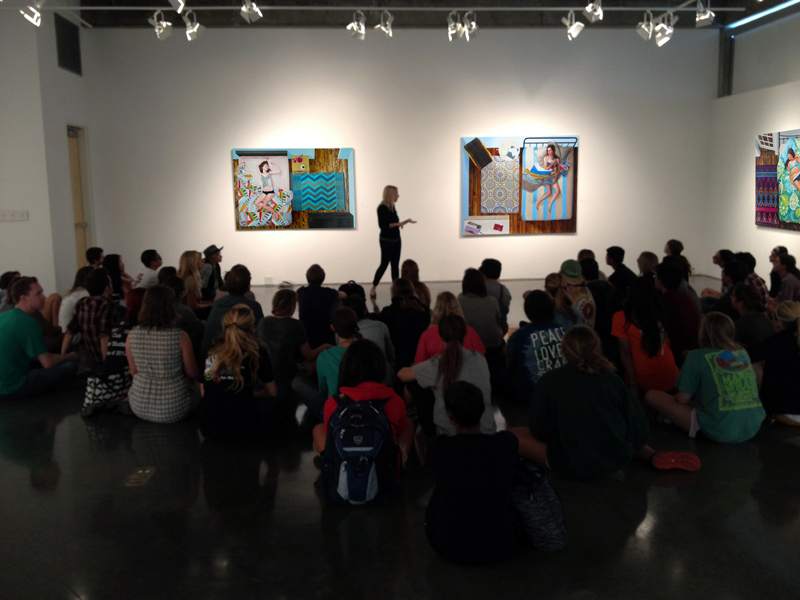 I have just returned from a wonderful trip to Athens Georgia where my paintings were on view in Gallery 307, at the Lamar Dodd School of Art, in an exhibition entitled Inside Outside. During my three days in Athens, I visited graduate and undergraduate painting/drawing students in their studios, participated in a figure drawing critique, received a tour of the textile department, gave three gallery talks and a public lecture! I had such an amazing time and thoroughly enjoyed meeting everyone.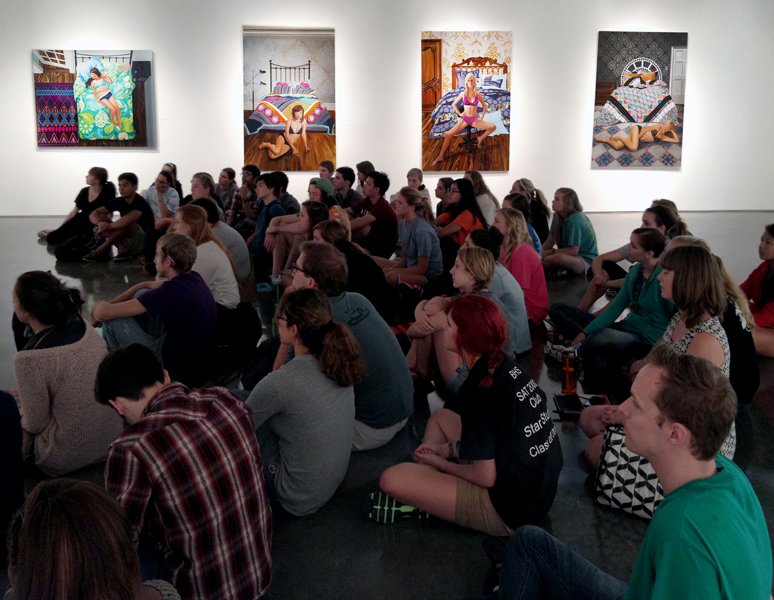 Diamond Medallion finished!