Striped Diamonds is finished!
Happy to report that Striped Diamonds is finished! This painting was created to accompany Deco Diamonds. A triptych is in the works, so stay tuned for the third painting in this series.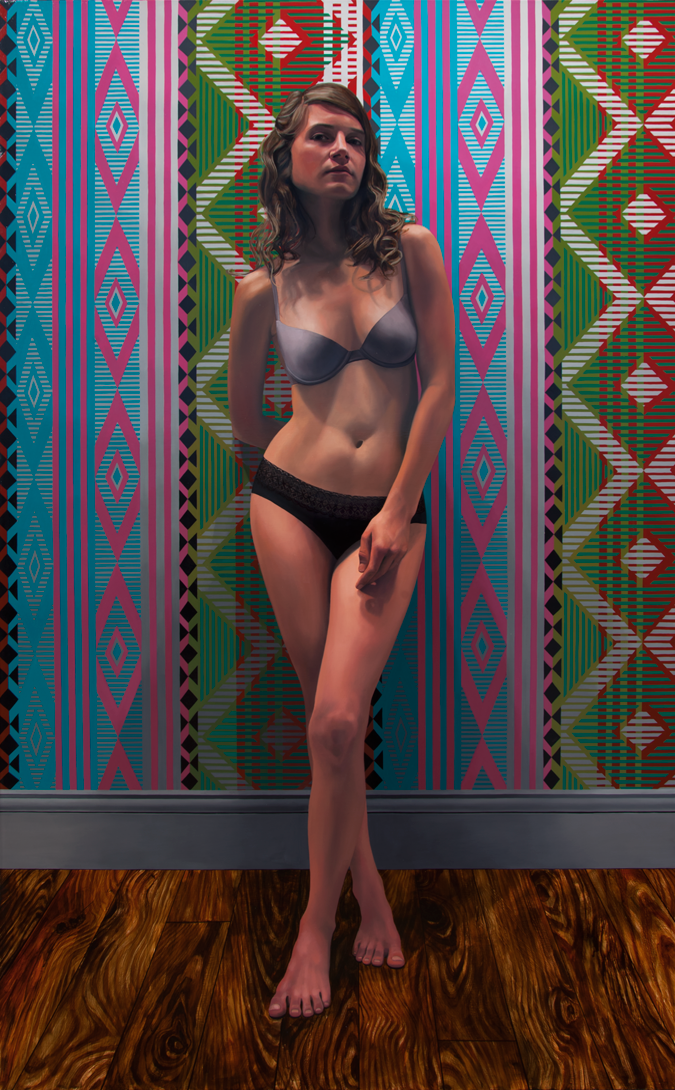 A Room of Her Own at SELU
Currently, I have 20 works (paintings, screen prints, and collages) on view at the Southeastern Louisiana University Contemporary Art Gallery, in an exhibition entitled, A Room of Her Own. The exhibition is on view through November 2, 2012. What a beautiful space! I love the sky lights!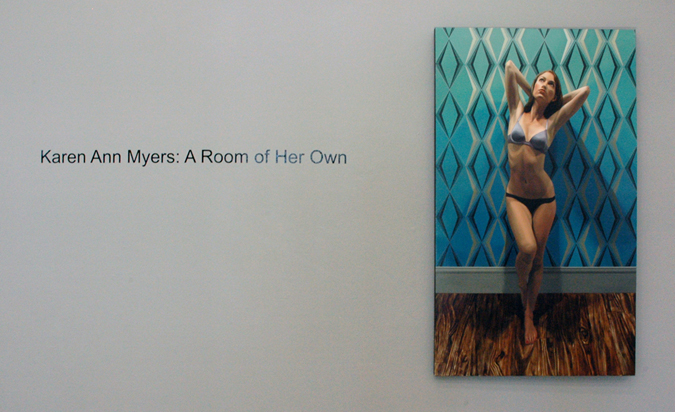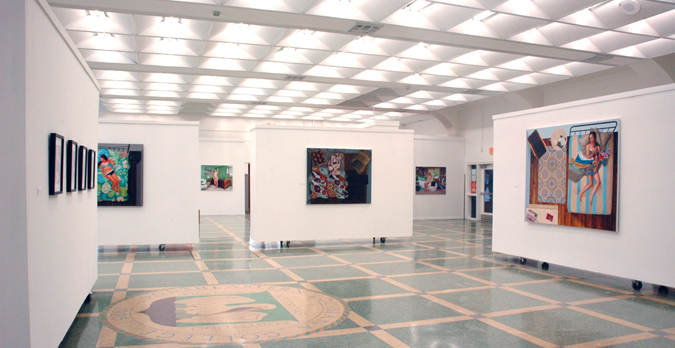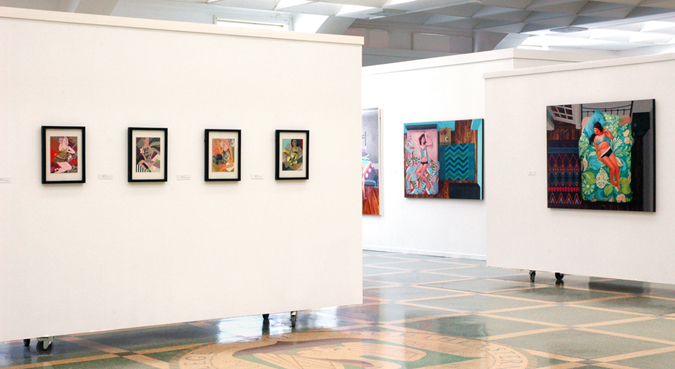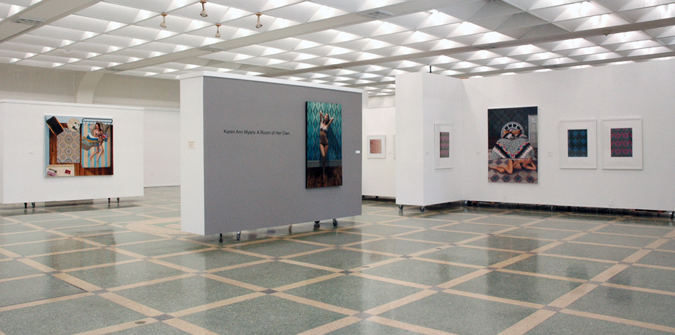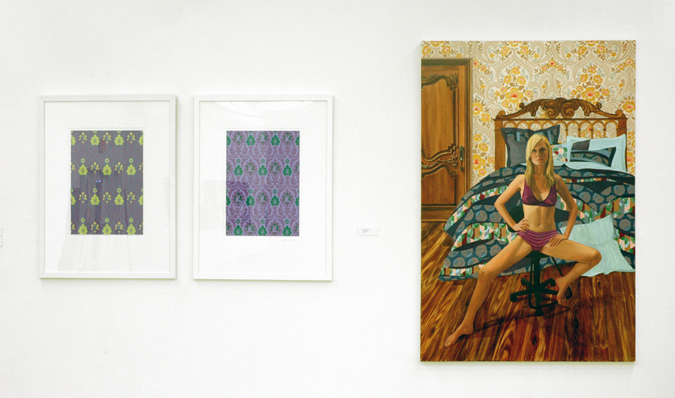 Striped Diamonds
Here's a sneak peak of the painting I've been working on in my home studio. Entitled Striped Diamonds (oil on canvas, 60″ x 36″), it's meant to be a compliment to Deco Diamonds.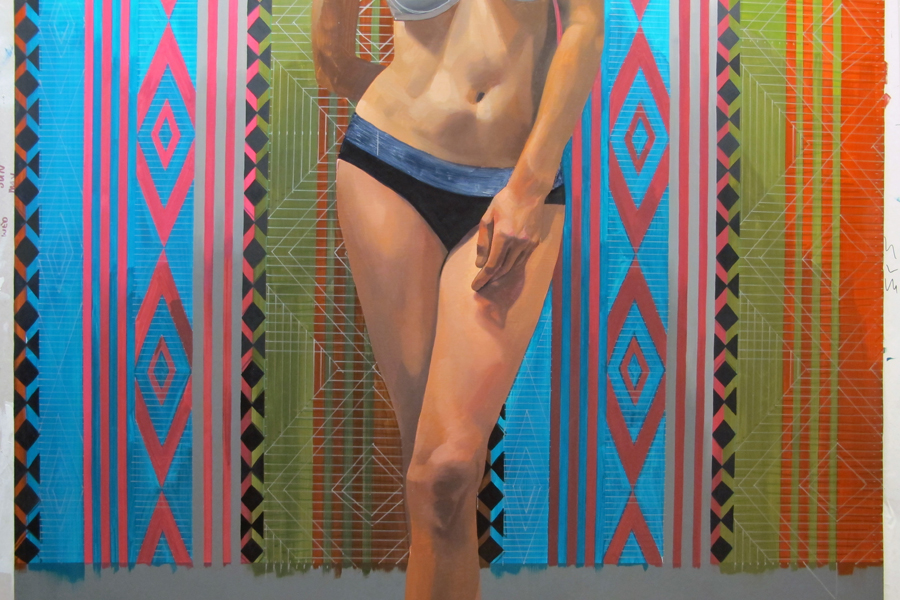 Narrative Fragments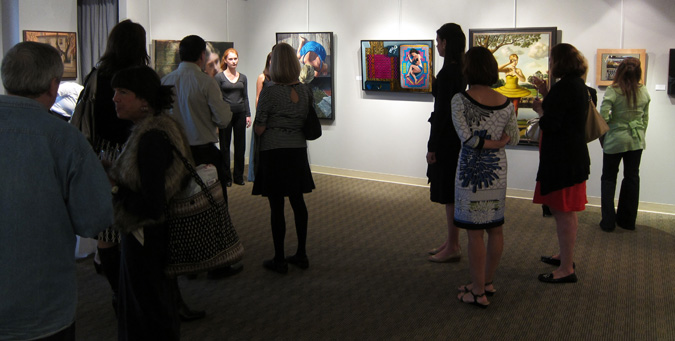 Southwestern Medallion and Zig Zag Rug is currently on view through the end of this month in the group exhibition entitled Narrative Fragments, at Quidley & Company in Boston, MA. Narrative art attempts to tell a story, whether true or fictitious. Much of Western art has been narrative, depicting stories from religion, myth, history and literature. We are familiar with the idea that a story should have a beginning, middle and end. The crucial dilemma for artists is how to convey complex figurative works that depict grand story arcs, while compressing a multitude of thoughts, nuance, ideas and emotions into a static singular image.
Narrative Fragments includes approximately 30 paintings by 22 artists who convey narrative content in their work through a synthesis of representational subject matter and the materiality and application of their medium. To view the exhibition catalogue, click here.