BLOG ARCHIVE
CATEGORIES
This is What Makes us Girls
I've just returned from a wonderful couple of days at Coastal Carolina University. Thanks to everyone that came out for the opening reception and artist talk. Below are a few images of the exhibition, entitled This is What Makes us Girls, currently on view at the Rebecca Randall Bryan Gallery through September 27.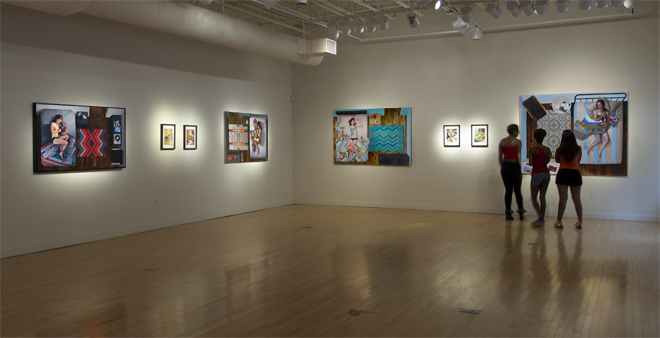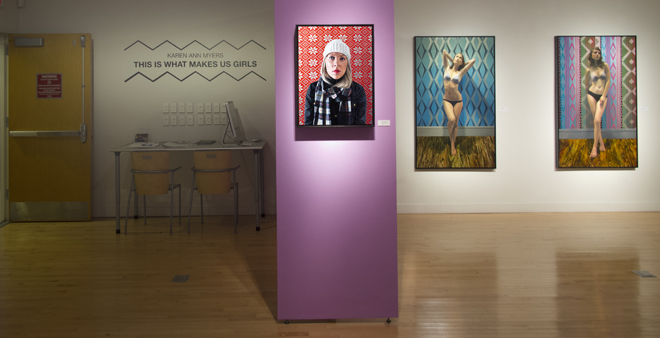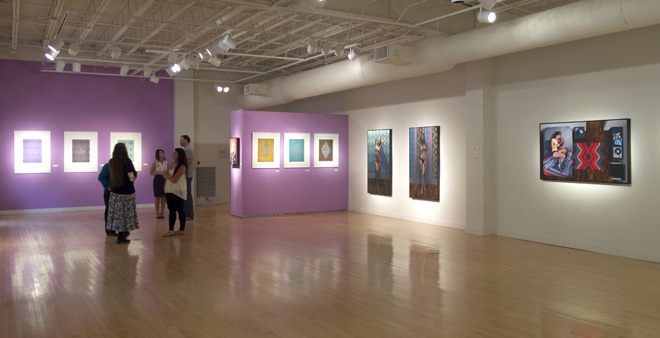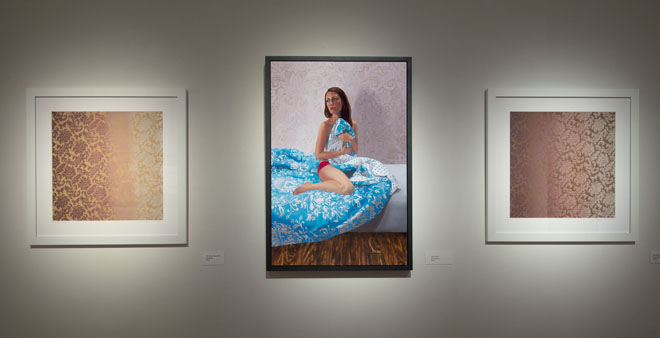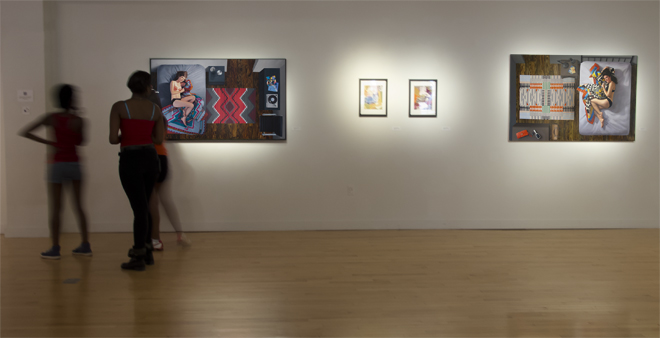 Panel Prep!
A lot of time goes into making my painting surfaces perfect. After each coat of gesso is applied, I sand with an orbital sander. After 3-5 coats of gesso, two layers of oil ground are applied with a trowel.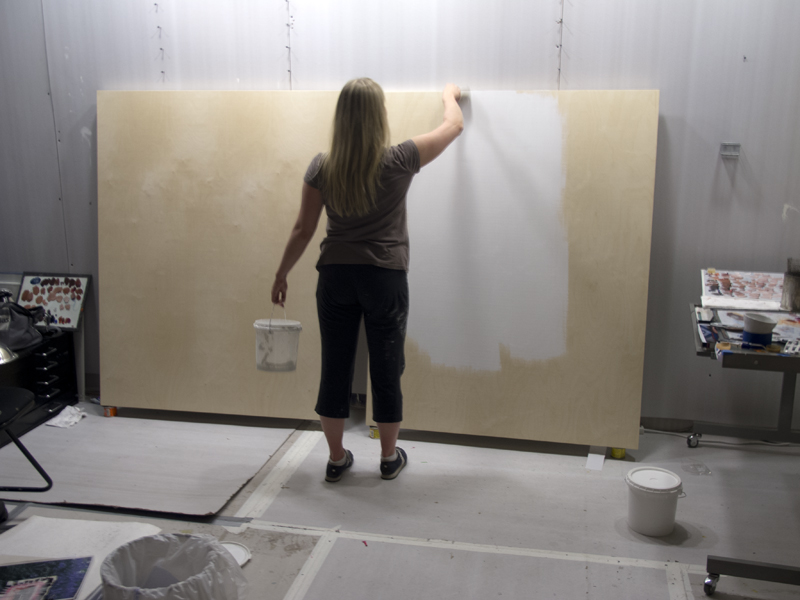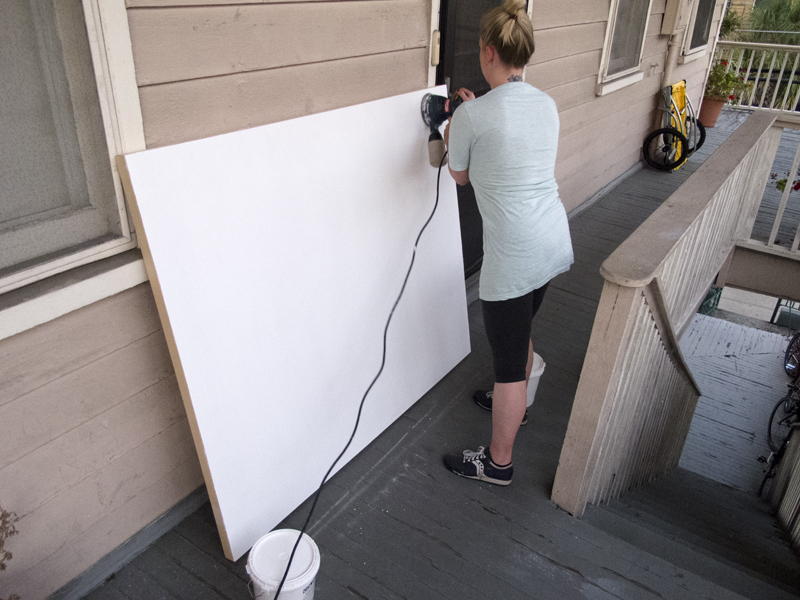 Creative Transportation
As a person without a car, I've finally discovered a way to get those huge paint panels back to the studio! Bike trailers (for carting around children) make the best art supply carriers.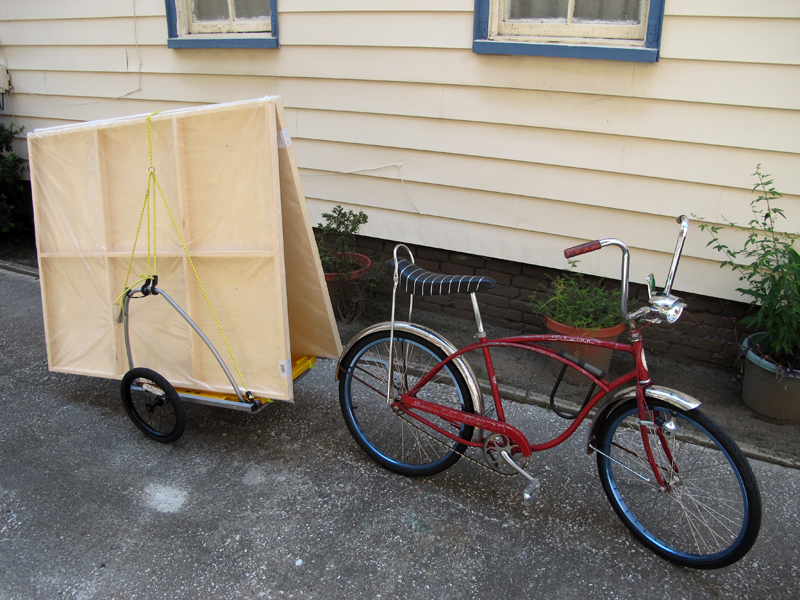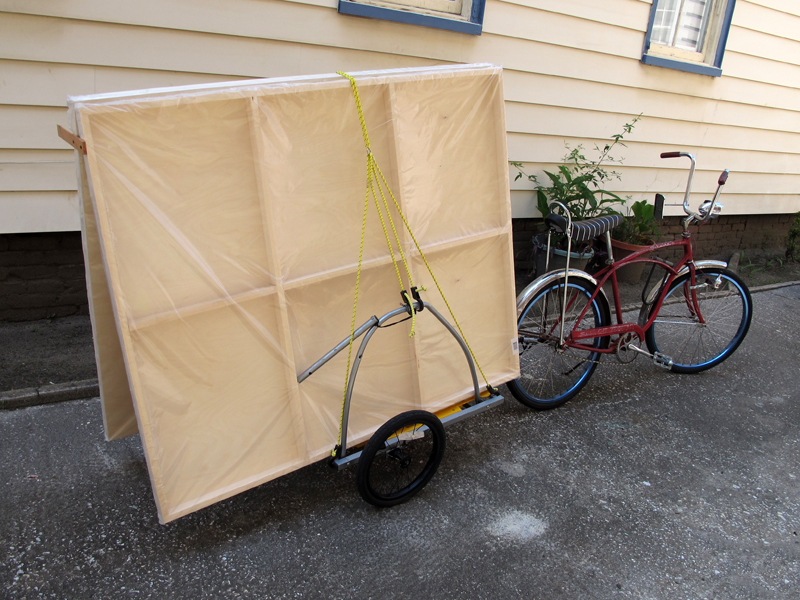 Timecards for Zig Zag Afghan and Triangle Rug
I've started to keep track of my hours for each painting with my new time recorder. Below are the time sheets for Zig Zag Afghan and Triangle Rug, which took 441 hours to paint!