The Art Mag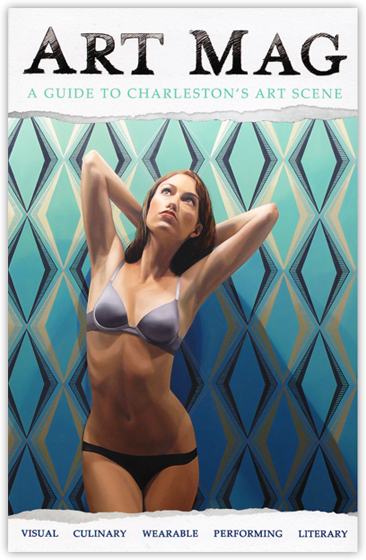 I am very honored to be featured AND on the cover of Art Mag's winter issue!
Here is a snippet from the article:
"Myers will unveil Mouthful of Diamonds this February, a technically drastic departure from her work that we've seen previously, usually based in organic, floral shapes, and flattened planes of color. This new work retains the focus on a single female figure in a room, but now features crisp geometric patterns, specifically diamonds, and a greater emphasis on perspective, rendering shapes with sharp, precise detail."
"The women are friends, colleagues, peers, family. She views each painting as an autobiographical, psychological self portrait: each individual Myers paints has helped to shape her personality, define a little bit of who she is. "
Words by Stacy Huggins
To read the full article, click here.